Our Practice
We are an osteopathic and physiotherapy centre, located in Chorley town centre, established in 1985, offering treatment for a wide range of musculo-skeletal conditions. Our practitioners are dedicated to providing the highest standard of care. We pride ourselves on offering a friendly and welcoming atmosphere.
Our practitioners are registered with either the General Osteopathic Council (GOsC) or the Health and Care Professions Council (HCPC).
Our patient-centered approach to health and well-being means we consider your symptoms in the context of your full medical history, as well as your lifestyle and personal circumstances.
We are founded on a commitment to individual care and consistency. We will be honest and do our very best for you. We will only see you for the number of times it takes to get better. We don't believe in block bookings. If we're not who you should see, we will help you, to get the help you need. 
If you are unsure whether you would benefit from treatment please feel free to ring the clinic and one of our practitioners will be happy to talk to you.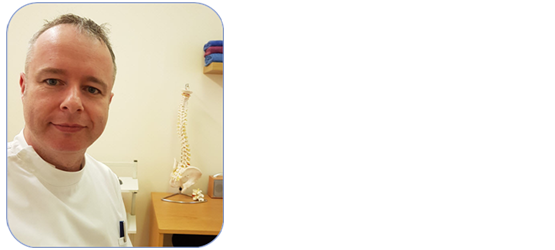 Ryan O'Shea BSc.(Hons)Ost. DO. MRSPH
Osteopath
Ryan graduated from the College of Osteopaths in 1998 with a Diploma in Osteopathy.

In 2004, Ryan successfully converted his Diploma to a Degree, which had previously been unavailable when he originally qualified. Ryan currently works in the Chorley practice on Tuesday's, Thursday, Friday's and Saturdays. His passion for his work sees Ryan offering appointments as early as 6.30 in the morning.

He regularly treats people with chronic back and neck pain, as well as more acute injuries such as muscle, ligament, and other joint injuries. Ryan has previously volunteered in offering runners of the Great Manchester Run sports therapy at the finish line. Ryan is a trustee of a charity for children with Autism and ADHD. Away from work, Ryan enjoys good food and this accounts for why he has to attend regular gym classes.

Ryan is a registered provider of treatment with BUPA, AXAPPP, Simply Health and Aviva.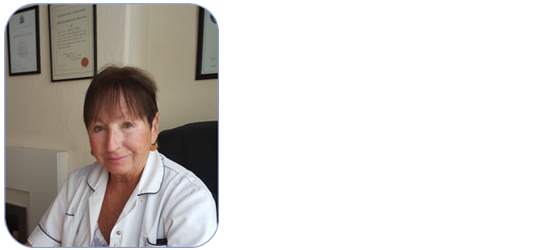 Sheila O'Shea LCSP (Phys)
Physiotherapist
Sheila started in practice in 1980 and set up the clinic at its current location in 1987.

Sheila has a loyal patient list at the practice and enjoys the challenge of a wide variety of complaints. Sheila currently works most weekday mornings, catering for people on their way to work.

Sheila enjoys treating patients for a variety of muscle and joint injuries and has a particular interest in the treatment of headaches originating from the neck.

Outside of the clinic, Sheila can be found competing regularly in golf competitions and regularly hands out her business card, when fellow golfers fail to warm up properly.

Sheila is a registered provider of treatment with AXAPPP and Simply Health.